Virtual Cybersecurity Workshop
About:
Get the facts about the New York State Cybersecurity Assistance Grant and Cybersecurity Cohort from our expert panelists. You'll learn how to become compliant with the DFARS clause that's based on NIST SP 800-171 requirements. You'll also become familiar with Cybersecurity Maturity Model Certification (CMMC). Financial assistance is available for qualifying companies.
Links:
Agenda
9:00AM-9:15AM
Master of Ceremonies – Everton H. Henriques
Welcome – Cory Albrecht & Franca Armstrong
9:15AM-10:15AM
Keynote Speakers – Justin Pelletier (RIT) & Steve Hoover
10:15AM-11:00AM

11:00AM-11:45AM
Panel Moderator – Everton H. Henriques
11:45AM-12:00PM
Cohort Memberships & Cyber Grants – Cory Albrecht & Everton H. Henriques
12:00PM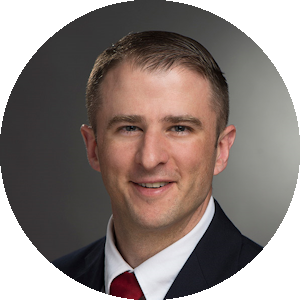 Justin Pelletier – Director of the Cyber Range and Training Center in RIT's Global Cybersecurity Institute. As a component of this work, he trains and leads student teams to perform security assessments for partner organizations and oversees cybersecurity competitions that bring together the top cyber talent from across the globe. As a Lecturer in the Department of Computing Security, Dr. Pelletier teaches at the undergraduate and graduate levels and helped to bring the Hacking for Defense initiative to RIT. He holds a PhD in Information Assurance and Security, an MBA in Entrepreneurship, and a BS in Computer Science. He is also a combat veteran and currently serves as a Major in the U.S. Army Reserve.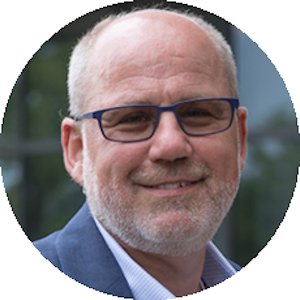 Dr. Hoover – Katherine Johnson Endowed Executive Director of the Global Cybersecurity Institute at Rochester Institute of Technology where our mission is to train the next generation and develop technologies that keep our digital world and digital selves safe.
Dr. Hoover joined RIT in fall 2019 after 25 years in industry. During that time, he held roles ranging from CTO of Xerox to CEO of PARC, Xerox's Silicon Valley lab which started much of the digital revolution with the creation of many key personal computing technologies. He helped to start Xerox's focused activities in product cybersecurity in the late 2000's when he led the formation of the first product cybersecurity team at Xerox which helped to position Xerox as a product/offering cybersecurity leader in their markets. Over his broad technology innovation career, he has helped to create multiple new technology driven businesses both within and outside of Xerox. These range from helping to create the technology behind Xerox's entire services business to startups such as Metawave – a leader in autonomous vehicle sensing and 5G beamforming antennas – to AI technologies for Industry 4.0, 3D metal part printing, chatbots and personalized smart transportation and healthcare technologies.
He has also previously served on many boards including RIT Board of Trustees, the Rochester Museum and Science Center, the Infotonics Technology Center and currently serves on the Consumers Report Board of Trustees, the Carnegie Mellon University Engineering Dean's Advisory Board and the Finger Lakes Region FIRST Robotics board.
Dr. Hoover received his Ph.D. from Carnegie Mellon and a BS from Cornell and holds 7 patents.
Paul LaPorte – Cyber Security Coordinator: As an IT professional for 10 years, Paul has provided a variety of IT and Cyber Security solutions and training in the fields of engineering, manufacturing, education, commerce, insurance, and more. Paul has an A.S in Microcomputer Technologies: Technical Support and a B.S. in Network and Computer Security. Prior to joining AIM, Paul was the Interim Director of Information Technology at the Utica School of Commerce.
Are You A Manufacturer Looking To Learn More About How You Can Protect Your Business From Cyber Attacks?