Helping small manufacturers grow, create jobs, save costs and become more competitive.
The New York Manufacturing Extension Partnership  (NY MEP), a network of organizations that provide growth and innovation services to small and mid-sized manufacturers in every corner of the state, helps hundreds of companies a year create and retain jobs, increase profits, and save time and money.

The not-for-profit organizations that comprise the NY MEP assist companies all over New York State, providing affordable services in the areas of technology acceleration, product development and prototyping, process improvements, innovation strategies, quality control, manufacturing scale-up, supply chain assistance, and new market strategies.
NY MEP is supported through a combination of federal and state funding: It is part of the National Institute of Standards and Technology's Hollings Manufacturing Extension Partnership and is administered by Empire State Development's Division of Science, Technology & Innovation (NYSTAR).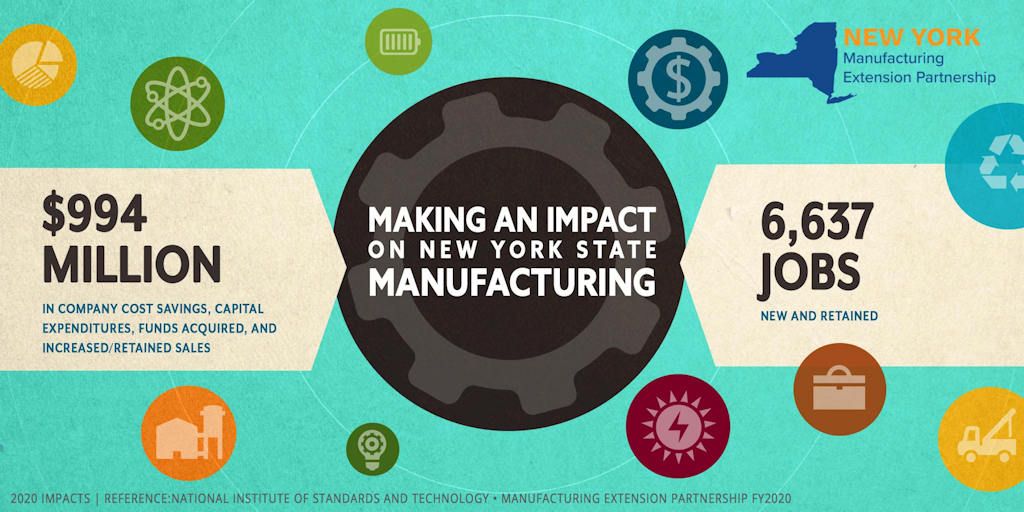 Industry 4.0 - Next Phase of the Industrial Revolution