Industry 4.0, IoT, & the Post Covid-19 Manufacturing Landscape
Virtually test a safe (and efficient) factory layout before moving equipment, improve product quality with advanced analytics, and learn about cutting edge research from universities in New York. The fourth industrial revolution is happening, and manufacturers need to stay abreast of current and future technologies.  
This virtual event, put together by NY MEP on August 24, 2020, featured a keynote address by MEP Director Carroll Thomas, along with presentations from Industry 4.0 experts.
What you will learn about:
Virtual Twin case study: using digital models to optimize factory layout.

The use of Manufacturing Analytics to improve productivity and quality.

Current research – RIT Center of Excellence in Advanced and Sustainable Manufacturing.
Ms. Carroll A. Thomas, Director of the Manufacturing Extension Partnership (MEP) leads a nationwide network of centers focused on helping U.S. manufacturers strengthen their supply chain integration and access new technology thereby helping them to compete globally. MEP is a $300 million public-private partnership program providing assistance to small and medium-sized manufacturers leveraging federal support by teaming with industry as well as state and local organizations. With over 375 manufacturing extension offices located in all 50 states and Puerto Rico, MEP provides companies with services and access to resources that enhance growth, improve productivity and expand production capacity.
Prior to being selected as the MEP Director, Ms. Thomas was appointed as the Associate Administrator for the U.S. Small Business Administration's (SBA) Office of Small Business Development Centers (SBDCs) in November 2012. At SBA, Ms. Thomas was responsible for program and policy development, implementation and oversight of the $113 million grants program that funds the Small Business Development Centers located in every state plus the District of Columbia, Guam, Puerto Rico, American Samoa and the U.S. Virgin Islands in more than 900 service locations.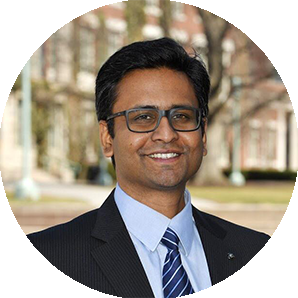 Technical Program Manager of Advanced Manufacturing and Industry 4.0 Solutions

Golisano Institute for Sustainability