COVID Impacts on NY Manufacturers: Industry Spotlight – Food & Beverage
Any manufacturing company currently in operation has been subject to a number of COVID-related issues, including:
Risky Supply Chains
Enhanced Employee Safety Requirements
Uncertain Distribution Channels
But for manufacturers in the Food & Beverage industry, there is an additional health component that puts their operations at even greater risk.
This event will offer manufacturers an opportunity to learn from experts sharing their insights on how food and beverage manufacturers can navigate through various pandemic-related issues and get access to the necessary resources they need.
Panelists from companies throughout the industry will each describe an issue they faced in the past several months as a result of the pandemic, and explain how they managed their way through it. Attendees will gather valuable insights and "best practices" that they can then apply to their own businesses.
Following the presentation portion of the event, attendees will have an opportunity to network with other industry players. Exchange ideas, share successes and learn about resources from fellow food and beverage manufacturers, businesses dedicated to the development of the food industry, centers focused on food research and innovation, and others.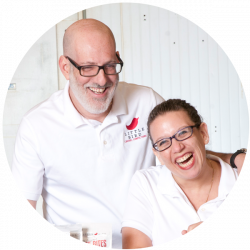 Corey and Sara Meyer are the owners of Little Bird. They make all sorts of strange and wonderfully curious confections in Long Island, New York.  Little Bird Kitchen is a contract manufacturer 50 minutes east of NYC. They have a variety of equipment types so their capabilities are very broad. Some of the products they produce for clients include chocolate, hot sauce, protein bars, and baking.  Little Bird Kitchen is focused on looking for relationships. They aren't interested in making a batch or 2 of a companies product; there are plenty of other manufacturers for that. They want to grow together with their partners and are willing to invest in new equipment when the ROI is there.  They have the flexibility to work with small companies coming right out of the incubators to large, nationally distributed brands.  Along with manufacturing, they also have the ability to help with sales and distribution.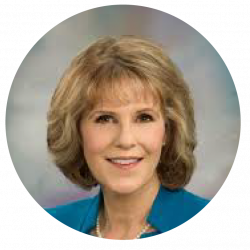 Executive Director, NYS Center of Excellence for Food and Agriculture
Cornell AgriTech (CoE)
Catharine M. Young, a longtime champion of agricultural and economic development, was named Executive Director of the New York State Center of Excellence for Food and Agriculture at Cornell AgriTech (CoE) in March 2019. The CoE is a business hub that grows jobs and economic opportunities by connecting startups and existing businesses to resources they need to be successful, including Cornell research, technology and innovation. Prior to this role, Young served for 20 years in the New York State Legislature representing Western New York. She was in the top leadership in the Senate, and made state history when she became the first woman to Chair the powerful Senate Standing Committee on Finance. As Finance Chair, Young was responsible for reviewing fiscal and other matters related to state revenues, spending and taxation, and led the effort to pass the Senate's priorities in the state budget. Young served as chair of the Senate Agriculture Committee and founded the Legislative Wine and Grape Caucus. She sponsored legislation to create the New York State Council on Food Policy and chaired the Legislative Commission on Rural Resources. Within her district, Young helped expand many food and agriculture businesses including Fieldbrook Foods, a leading U.S. ice cream manufacturer. Young currently serves on the Cornell Agricuture and Food Technology Park board of directors and is a strong advocate for child abuse victims. Born and raised in Western New York, she is the second oldest of six children and grew up on a dairy and grain farm in Livingston County. Senator Young is married to Richard Young, is the mother of three grown children and has one grandchild.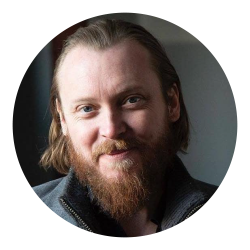 Co-Owner and Director of Sales & Marketing
Bad Seed Cider
Bram Kincheloe, born in San Francisco, is co-owner and Director of Sales & Marketing at Bad Seed Cider, a professional musician, and an entrepreneur in multiple other fields as well. He moved to New York City at the age of 16 to pursue jazz drums, and subsequently was a founding member of the internationally touring act Sister Sparrow & the Dirty Birds, which he co-founded with two of his cousins. After getting off the road, Bram took over directing sales for Bad Seed Cider Company, and expanded that company's distribution into nine states with 11 distributors. He also is the Chief Business Development Officer for MotionRay, makers of the lowest latency wireless video transmission technology in the world. He is also a novelist, and his debut novel Hitchhiking in the Graveyard was the runner up in the Faulkner-Wisdom Creative writing competition.